What can WMS do for you?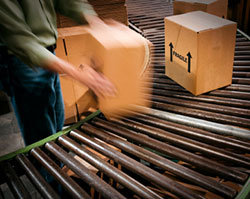 At Axis Global Partners, we can support your organization by designing a solution to your warehouse management needs that will assist you in tracking inventory, monitoring employee productivity and performance, providing up to the minute information on order status, scheduling purchasing needs, assisting with put-away, picking, packing and shipping operations.
We are committed to assisting your organization in creating strategies to meet immediate and long-term business needs. By aligning complete supply chain solution with your strategic business objectives and warehouse management practices, we help you achieve an automated inventory-handling process that allows you to better manage your supply chain.
What can you expect from AXIS Consultants? Our seasoned team members bring experience in a multitude of industries. They also provide the guidance necessary to automate a challenging area of any enterprise in ways that increase performance and build customer satisfaction.