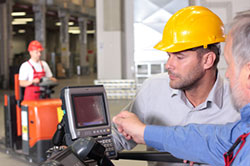 Accellos One Essentials is a portfolio of supply chain execution solutions. Our Essentials product line is fully integrated with other Accellos One applications or can also be deployed stand alone.
We've built the Essentials line using a rapid deployment methodology that includes remote training and installation so that you can start saving money and realize efficiency gains as quickly as possible. Essentials solutions can be installed in less than 5 days for a rapid return on investment.
Where would you like to start saving 5-20% on your operational costs today?