Load and Route Optimization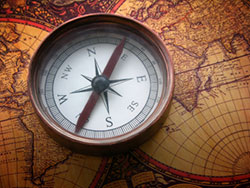 Using a private or dedicated fleet, the goal seems simple, deliver your goods on time and at minimum cost. In the real world you create operational plans that juggle order consolidation, load optimization, delivery time windows, route planning, variable fleet size, backhauls, stop order definition and DOT regulations, no small task. You have to find a way to:
Create intelligent transportation plans for consolidation, routing and scheduling
Reduce total operating costs
Analyze and optimize distribution patterns
Accellos One Optimize enables 3PL's, distributors, retailers and manufacturers to maximize the effectiveness of their freight spend. It combines load building optimization, scheduling, and routing decision support for least cost shipping.
Profitability
Leverage real time opportunities for shipment consolidation
Cost
Automated load planning saves 10-20% on transportation costs
Time Savings
Make last minute adjustments and changes late in the shipment cycle
Exceed Expectations
Meet dock schedules and deadlines every time
Increase Efficiency
Optimize distribution patterns, route building and cost analysis
Improve Access
Get visibility from any browser, anywhere
Available Anywhere
Optimize's browser-based design makes it simple to use regardless of location. We've taken a page from Microsoft Office and made it very familiar and intuitive to learn how to build:
Order consolidations
Optimal use of your fleet
Bills of lading
Optimal loads and routes
Optimal distribution patterns
Shipping documentation
Powerful Rules Engine
Optimize takes a variety of parameters into consideration as it formulates the plan to maximize utilization and meet the needs of your company's logistics management team:
Order consolidation
Time and distance
DOT regulations
Delivery time windows
Variable fleet size
Corporate goals
Seamless Integrattion
Using a flexible integration system, Optimize will work with:
Leading dispatch systems
ERP/WMS/TMS systemsStandard flat file import