Manny Buigas
Follow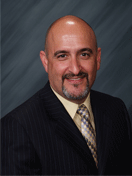 Manny is a founding partner at AXIS Global Partners (AXIS) and is certified in Sage ERP Accpac.  He is active in the industry and has been featured in numerous publications including Source Media Accounting Technology, Accounting Today, VAR Business and CRN magazine. Manny has also participated in numerous speaking engagements including the South Florida Minority Supplier Development Council business expo, Sage Insight Annual Conference and Information Technology Alliance,among others.
Manny currently serves as Chairperson in the Information Technology Alliance (ITA) marketing committee, and the Southern Florida Minority Supplier Development Council, SFMSDC committee. Manny has served on numerous other Boards including the Audit Committee of the United Way in Miami. Manny is a member of the American and Florida Institutes of Certified Public Accountants.
Manny holds a Bachelors and Masters degree in Accounting from St. Thomas University.  Manny is a Certified Public Accountant in the State of Florida
Anthony L. Chiodo
Follow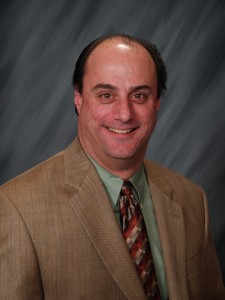 Tony is a founding partner at Axis Global Partners. He is certified in  Sage ERP Accpac, Sage Accpac CRM, Sage Accpac CRM development partner, and Manufacturing Information Systems (MISys).  Tony has a Bachelors of Science degree in Accounting and Economics from Northern Illinois University.  He has over 17 years experience as a Controller and Chief Financial Officer for various international manufacturing, sales, and distribution companies.
Julio Baylac
Follow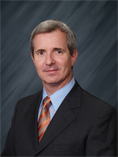 Julio is a founding partner at Axis Global Partners. He is a Sr. business consultant dedicated to managing Sage CRM and Business Intelligence engagements. Julio has over 29 years of business management software development and project implementation experience. He was a managing partner and founder of STE S.A., a Sage Pro and Sage Accpac ERP business consulting firm in Argentina and was responsible for the localization of tax and legal requirements for Sage Pro ERP in Latin America. Julio has performed numerous Accounting, Customer Relationship Management and Business Intelligence projects that include, among other things, integration, project management, scope definition and resource scheduling.
Julio is a certified Sage CRM consultant since 2002 and has earned a CRM Professional Certification from Florida International University.
Over the last 8 years, he has specialized in Microsoft SQL Server technologies applied in Data Warehouse & Business Intelligence projects and completed Kimball University's Microsoft Data Warehousing in Depth certification.
Julio graduated from the University of Buenos Aires, school of engineering with a Bachelor's degree in Systems Analysis.
Dale Robertson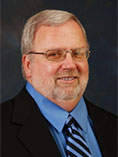 Dale Robertson is a senior business consultant focusing on technology and process in the warehouse. For more than 25 years Dale and his team have assisted companies around North America and the Caribbean to achieve both the efficiency and economy required to succeed in the distribution and logistics aspects of business.
Dale was principal of IDR Inc. (Impact Distribution Resources).  IDR was devoted to warehouse design/process and also a solution provider of the Accellos One WMS.  As a practitioner he was General Manager of a 3PL logistics provider and Vice President Operations of McClelland & Stewart, Canada's foremost publishing house.  Dale is a graduate of York University and the University of Windsor and holds a Certification in Logistics from Concordia University.
Howard Whiting
Follow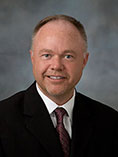 Howard Whiting is a certified Sage ERP Accpac, Sage Accpac CRM, Sage Accpac HRMS and Sage FAS business consultant.  Howard's business software implementation experience is extensive throughout a number of industries including:  Oil and Gas, Leasing, Professional Services, Warehouse Distribution, Manufacturing, Fine Arts, Education and Health Care organizations.
After receiving an Honors Diploma in Business Administration and Accounting, Howard began a career that is 22 years running, and has included positions as Accountant, Controller right on up to Vice-President of Operations for a local consulting firm. He is a member of the Institute of Management Accountants, Human Resources Professional Association and the Canadian Payroll Association.
Richard White
Follow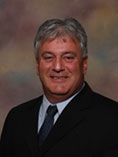 Richard White is senior business consultant specializing in the installation and training of business management solutions for small and medium sized businesses.  He is certified in Sage ERP Accpac, and numerous third-party complimentary products.  Richard has installed and trained clients for over 25 years throughout North America, the Caribbean Asia and the Pacific.  Richard also participates in projects in the role of contractor with Sage Software as part of their Professional Services Group.
In addition to consulting, Richard established his own software development firm in 1989.  Kinetic IS develops custom programs for the Sage Accpac Channel including the Landed Cost Updater, RMX Dispatch and Rental Housing Manager, among others.