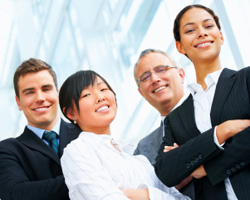 AXIS Global Partners (AGP) is comprised of experienced and passionate professionals that assist small and medium sized enterprises perform at the highest levels so they can create sustainable value for their customers and stakeholders. From strategy to execution we listen to your needs and strive to deliver solutions that exceed expectations.
Why We're Different
Leadership:
A company where employees are proud to work, and customers, partners and suppliers want to do business with.
Team:
Our team of consultants and teaming alliances allows us to deliver consistently exceptional service to our clients anywhere in the world.
Methodology:
Our proven methodology provides our clients with a blueprint and set of business tools for closing the gap between actual and potential performance.
Approach:
Our approach delivers measurable results by achieving predictable quality—while radically reducing costs, mitigating risk and improving client satisfaction.
Focus:
Our focus to solve your most pressing challenges fuels our passion to deliver innovative and effective solutions.
Integrity:
Our people inspire trust by taking responsibility, acting ethically and encouraging honest and open debate.