In order to provide flexibility in posting to the General Ledger, Sage Pro ERP 7.4 gives users the option to post batches to the General Ledger from the subledgers in either detail or summary format. A summary posting shows the General Ledger account number and the debit or credit amount. A detail posting shows the information that makes up the credit or debit amount, such as document and source. For example, if the posting is from Accounts Payable, a detail posting would show the invoice number, vendor number, and amount.
Summary posting is the default because it makes the General Ledger journal easier to read, yet because of the drilldown feature in Sage Pro ERP 7.4 the detail is readily accessible in the subledgers.
To determine if the posting from the subledgers are detail or summary, go into the General Ledger module. Select File, and then Change Setup Information.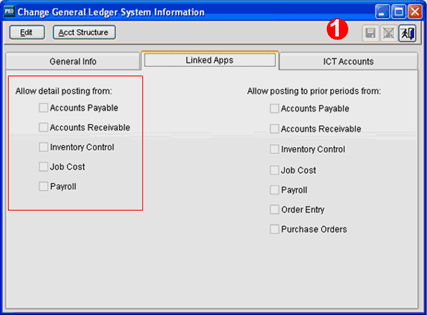 1. Make sure to review this process with your CFO and accountant. If there is a checkmark next to a module, that means the posting is in detail. Otherwise, the posting is in summary format.
In order to see the detail in the General Ledger account by way of the drilldown, select Maintain > Accounts > Single Accounts and enter the General Ledger account number.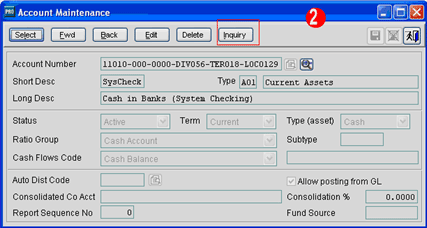 2. Click on the Inquiry button.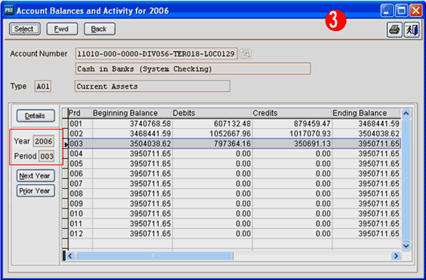 3. Select the year and period of the transaction that you are going to use for the drill down.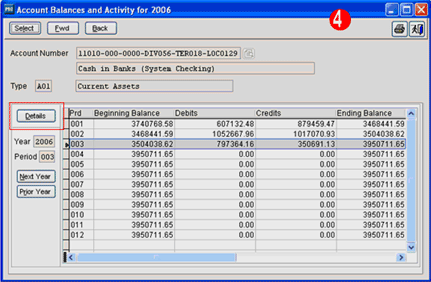 4. Click on the Details button.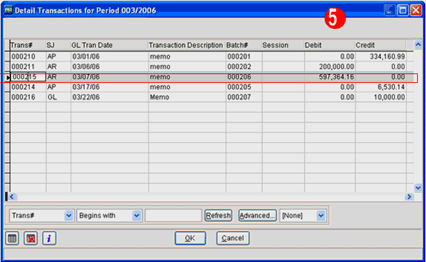 5. Select the transaction your are interested in and click OK. In the example above, we will look at batch #000206.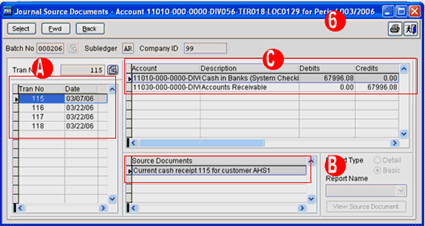 6. By selecting the transaction number (A), the source document appears (B) and includes the document number and the source (customer number, vendor number, or inventory item depending on the subledger) as well as all the General Ledger accounts that are affected by this entry (C).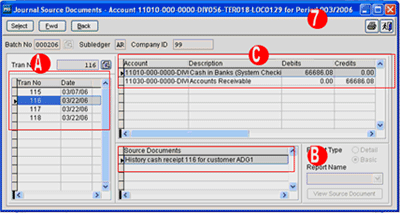 7. When another transaction is selected, the General Ledger entries and the source documents show the information for the newly selected transaction.
The drill down process for General Ledger accounts is simple to use, flexible, and makes auditing much easier by providing pinpoint documentation information.
If you have any questions or need additional assistance, please contact your AXIS consultant or email us at info@axisgp.com for more information.