What is the Bomgar Support Desk?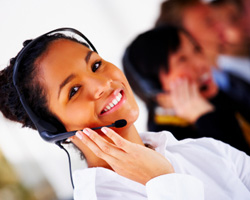 Bomgar Support Desk gives us remote access to our clients anywhere, any time with no end-user deployment or maintenance. With Bomgar's one-step connection, we can begin troubleshooting online immediately to solve your technical support issue.
Bomgar Box is a secure platform for virtualizing support, that works transparently through corporate firewalls, and enables remote desktop connection to attended or unattended Windows, Linux, and Mac computers. It enables AXIS consultants to respond faster and eliminate less cost-effective means of support by sending support reps virtually on-site.